CLICK ON ALL PICTURES TO ENLARGE
Legend has it that when someone sobs, their tears
are caught by butterflies and carried up to heaven,
Angels then float down as teardrops of comfort
to take away the sadness.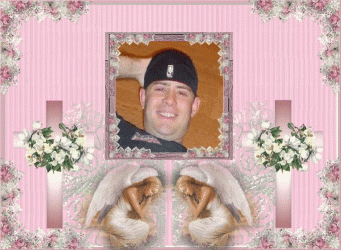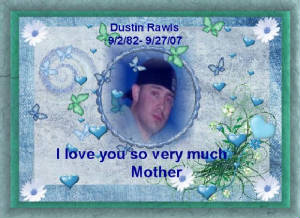 Butterflies, the symbol of new life and rebirth are fluttering all around me. They circle my head, land on my arms and dance around my feet. I've never seen so many butterflies.....
never seen so many kinds.
Delicate wings...colors like sky and grass and the earth.Their flight is a motion of freedom and calmness and is so beautiful to see.
Please let death be a butterfly with our loved ones soaring in an existence that is too wonderful for us to comprehend!
Patti,
As you know my granddaughter was a still born and we had no summertime memories of her or any other seasonal memories but I do have a story to tell you about her and butterflies. When we found out my daughter was having a girl we started buying all sorts of girly clothes, but both my daughter and myself had bought the same dress to bring her home in, you guessed it butterflies. At the time my daughter and I lived about 2000 miles apart, but while shopping for clothes I came across this cute little dress. It was a pale purple with a pink butterfly on it as well as many small butterflies in different shades of pink, coral, purple and blue. It seemed as though her color was going to be purple, well to get on with the story on her angelversary we did a butterfly release. It was the most moving experience that I've ever seen. All the butterflies and ballons just kept going upwards so peacefully but this one butterfly just stayed close by flying and landing when finally it landed on my daughters shoulder and fluttered there for a short moment then to flew upwards with such grace. It was at that moment we knew Sheyenne was with us. Since then we see butterflies and know that she is near and thinking of us as we think of her. I thought that I would share this story about our loved one and butterflies!

Lucinda

www.sheyenne-chappell.last-memories.com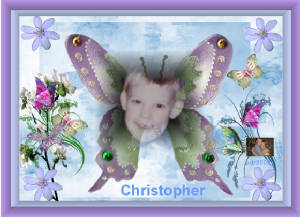 Angel Mom Maria
I wanted to share with you a dream/vision that i had of Christopher back in December of '98, and it does involve butterflies. , this is from my dream journal that i keep:
I was in a beautiful field of flowers, watching Christopher from behind as he was painting on an easel. I walked a little closer to him, and saw that he was painting the flowers. He was only wearing cut-off shorts and nothing else. I didn't think he knew I was there, but....... suddenly he turned around and shouted, "These are for you, Mommy!" He threw his flower painting up into the air, and it all turned into literally hundreds of beautiful butterflies. He clapped his hands, with a huge grin on his face. Then it all faded away. Thank you for the beautiful gift, Christopher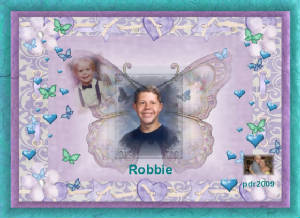 Robbie Smith
9/8/83-3/15/00
Angel Mom Saralyn
Are Butterflies God's Messengers?
Are butterflies God's messengers
To bring us from above
Sweet kisses from our angels
That tell us of their love?
They flutter close beside us
To caress us with their wings.
And precious are the kisses
And hugs to us they bring!
Written by Saralyn McAfee Smith
May 17, 2009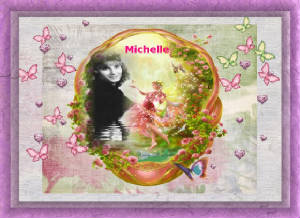 Michelle Knopka Mazzagatti
09/22/72 04/13/04
http://www.geocities.com/ourheartmichelle http://pub8.bravenet.com/guestbook/617607021/ nsmoke@comcast.net
Angel Mom Connie
My story about the Monarch butterfly is a certain sign from my Michelle. Every time I really miss her I see a Monarch either real or somehow thru a picture or e-mail. Here is the story you can use and share:
On Michelle birthday her first in heaven her mother-in-law had a special mass said for her. This was 5 months after she passed. Alice called to let us know what time it would be and of course I was there tears flowing oh so uncontrollable. After the services Alice & I where outside of the church talking about Michelle and Alice was telling me she is certain she is getting signs form Michelle. I began to tell her about the butterflies and as I said it we glanced up and sure enough there flying past was a monarch butterfly. I was so excited that someone else was there to see how when I mention it I got to see one. Well afterwards I was meeting Michelle's sister at the grave. I sat there quietly waiting for Denise and I said out loud, Michelle if you are really with me please send the butterfly just one more time to me today...I sat there for about half hour and looked everywhere but nothing...Well finally Denise pulled in and as I was helping her get the things out of her car right there came the orange monarch butterfly. I just starting crying cause I missed Michelle so much and that for sure she was sending me the message that Yes Mom,I am still with you. I just wanted someone to be with you so no one thinks you are losing your mind!!!!! And that among the tears brought a smile to my lips!!!!!!
When a Child passes from Leukaemia ..the Leukaemia foundation give the mother a Dragon fly charm
Every where look now there seems to be dragon flies every where :-)
I think Butter flies and Dragon flys mean a new beginning nothing really ends ( or dies)
I hope you see lots of Butterflies this spring Patti
Love always Jacob's mum
Jacob Steinmetz
Angel Mom Deanne
A butterfly lights beside us like a sunbeam
And for a brief moment its glory
and beauty belong to our world
But then it flies again
And though we wish it could have stayed...
We feel lucky to have seen it.

On the wings of a butterfly may wishes come,
I wish for you the stars, the moon, and the sun...
A happy heart,
From days end, till mornings start...
Happy in betweens,
And lovely daydreams...
Sweet dreams of moonbeams,
Stars and rockets...
Maybe some kisses for your pocket...
On wings of a butterfly may wishes come,
I wish for you...
A heart that's light,
A world where all is right...
But most of all I wish you,
An abundance of friends to see you through...
~~Author Unknown~~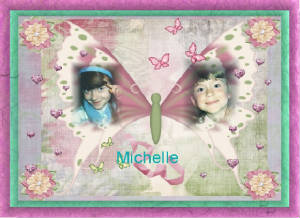 Michelle
Angel Mom Cindy
Butterfly~Oh Butterfly
Dry your eyes
She flys in the skies
Life is going on
it won't be long
You will see her smile
in a little while
Butterfly Butterfly
Dry your eyes
She flys high
In the skies..
CJGreever
© 5/18/09